Have you been considering solar electricity for your Escanaba home or business? Solar panels aren't just good for the environment — they're good for people who own them as well. And, the experts here at Strawbale Farms would like to tell you why!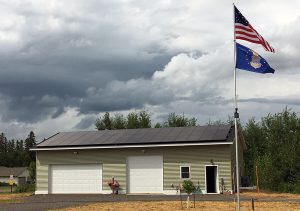 For one, there's the Federal Solar Tax Credit. Officially called the "solar investment tax credit" or ITC, it's a reduction in the federal tax bill of a homeowner or business owner who pays for a solar electricity installation. The ITC is offered by the U.S. federal government for homeowners and commercial solar businesses to help make solar more affordable. So, if you're a homeowner who buys a solar electric system, you're entitled to a tax credit of up to 30% of the total cost of that system. In fact, you can wipe out your entire tax bill if your credit is high enough!
It is important to note that solar installations completed after December 31, 2019, won't be eligible for the 30% tax credit. For 2020, the tax credit steps down to 26%. And, by 2022 it will be down to 10%. So, start planning your solar electricity installation today and ensure you can claim the 2019 30% tax credit!
As long as you own your solar energy system, you are eligible for the solar investment tax credit. Even if you don't have enough tax liability to claim the entire credit in one year, you can roll over the remaining credits into future years for as long as the tax credit is in effect.
And, solar panels also have a high ROI. Thanks to substantial electricity bill savings, the average homeowner can pay off their solar electric system in 2 to 8 years and see a return on investment when it's time to sell their home. In fact, solar electricity can add to property values and help sell homes more quickly than those without.
Whether you're a homeowner or business; electricity costs can make up a large portion of your monthly expenses. With a solar electric system, you'll generate free power over your system's entire lifetime.
These are just some of the great reasons to choose solar electricity for your home or business! Discover true energy independence with our supply of Next Energy Solution solar energy. Learn more about solar electricity for your Escanaba home or business today! Call Strawbale Farms at (715) 214-6683 or Contact Us to learn more.