For those asking themselves "should I go solar", the answer is a resounding "yes!" Over the years, the price of installation has gone way down and technology has continued to improve. And, if you wait to go solar, you'll be stuck continuing to pay your high electricity bill every month, which can be increasingly expensive. After all, electric and other energy costs continues to grow all over the county. As the experts in solar electric for Wisconsin and the surrounding areas, we'd like to tell you about more of the great reasons to go solar this spring.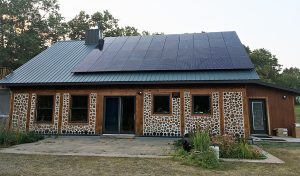 With the temperatures beginning to warm, solar panels make an ideal solution for property owners who want to save money on energy costs. While many homeowners wind up with high energy bills during the summer months from running their air conditioners, you will be reaping the rewards of solar electric. And, you won't even have to wait for hot weather to hit to enjoy the benefits that solar energy offers! In fact, having a residential solar energy system installed on your home during the spring can be a wise decision for the following reasons:
You'll be ready for summer when it hits. Planning ahead by having one of these systems installed in spring helps ensure that your home or business is ready for air conditioning season.
More sunlight. As the hours of sunlight increase from spring to summer, you can count on having steady energy for the needs of your home.
Financial incentives. Did you know residential and commercial solar electric systems are eligible for a 30% of total cost rebate through the Federal Investment Tax Credit? Don't wait to take advantage of this free money, this Tax Credit expires at the end of 2019.
Environmental benefits. Summer is the time of year when air quality and other pollution issues rise to the surface. By changing your power system to solar power you can reduce your household's carbon footprint and the pollution you put out into the environment.
Help avoid summer blackouts. As you know, summer is notorious for black outs with all of the air conditioner use. By going solar you will benefit not only your home but your city's power grid by not contributing to the summer time air conditioner energy drain.
And, these are just some of the great reasons to go solar this spring! Learn more about solar electric for your Wisconsin or Minnesota farm, home or business today! Call Strawbale Farms at (715) 214-6683 or Contact Us to learn more.